San Francisco Doctor Accepts Insurance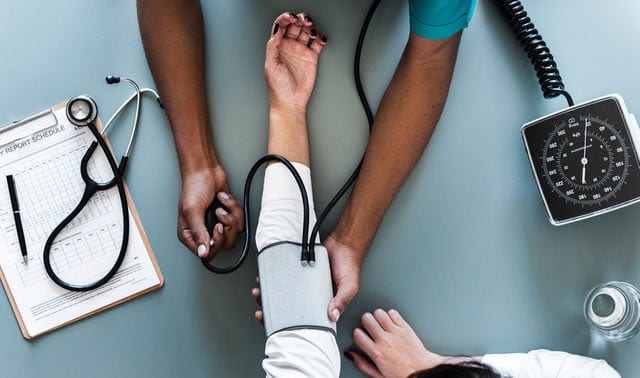 Whether you're visiting San Francisco on vacation, business or just passing through, or a resident of our fair city, Traveler Medical Group is here to help when you need it. Of course, "needing" and "being able to pay for" medical assistance are two completely different things.
The complicated world of health insurance, especially when you're far from home, conjures up a host of questions.
"What will my health insurance cover while I'm not in my hometown?"
"Which physicians and facilities can I visit with my insurance while traveling?"
"How will I know if something is covered beforehand?"
And perhaps the biggest question, "Will I be stuck with some ridiculous bill if I choose to seek medical care?"
Coverage of horror stories in the news, some right here in San Francisco, can leave you with all of these questions and more. While we do provide a list of insurance companies we accept here on our website, we encourage you to contact us if your provider isn't listed. Many insurance plans will cover necessary visits, even when you're not in-network, and we are more than happy to help answer these questions as best we can. We can even help with filing the paperwork to get any reimbursement you are entitled to.
And we firmly believe that no one should be charged additional service charges simply because they lack health insurance.
Don't let your imagination run wild, give us a call today and we can help get the facts for you up front.
I was sick at a conference, and I needed to see a doc, while was as in SF. Now, in Miami we have lot's of urgent care centers, SF does not, there are a few, but they all want cash up front, etc. I needed to find a clinic that would take my out-of-state insurance. So, I googled, yelped, etc. I found Dr. Savage who had an office about 3 blocks from my hotel near Union Square. When I met with the doctor, he was professional, kind, and very clear. He was also willing to explain various aspects of the treatment, and the issues with regard to upper respiratory infections. His staff called in my prescriptions to a Walgreens just next to my hotel, and I was good to go after two days, and I was ready for the plane home.

I do recommend him if you need help.
Bill A. via Yelp
Sick on vacation in San Francisco? Read this!
Note: Our signature hotel visit service is not covered by insurance companies. Out-of-state insurance is accepted on a case-by-case basis. You can still make an appointment with our urgent care center, of course.
Up Next: From Mail: Thank you for taking such good care of our guests